American Sniper Kills Competition, Sets January Record: Weekend Box Office Report
by Joel D Amos at . Updated at . Comments
American Sniper clearly struck a chord with audiences. The film that opened on Christmas Day in a few theaters to qualify for those Oscar nominations that it got -- including Best Picture and Best Actor for Bradley Cooper -- opened wide this past Friday and destroyed box office records in the process.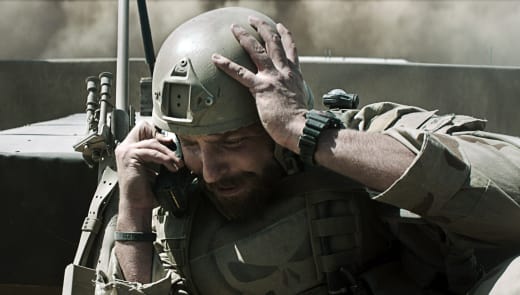 Clint Eastwood's latest directorial effort opened at over $90 million in its first weekend of national release. That is the director's biggest opening weekend ever (his highest was $29.5 million for Gran Torino) and the highest opening weekend for any movie in January in Hollywood history.
American Sniper blew away the previous record, set last year by the Kevin Hart-starring Ride Along ($41.5 million).
Speaking of Hart, he was back again in January with The Wedding Ringer, which came in second with a gross of $21 million in its first weekend of release.
Third place belonged to that lovable little bear Paddington. The first true big screen effort of the beloved children's book scored $19.3 million in its first weekend of release in the U.S. It's already a huge hit in the U.K.
Landing in fourth place was last week's number one movie, Taken 3. The Liam Neeson actioner added another $14 million to its take, bringing its cume to $62.8 million.
Closing out the top five was another Oscar nominee for Best Picture, Selma. The Martin Luther King, Jr. true story banked $8.3 million. Let's hope that film sees a huge jump in ticket sales as the nation celebrates the man's birthday today.
Box Office Top 10:
1. American Sniper, $90.6 million
2. The Wedding Ringer, $21 million
3. Paddington, $19.3 million
4. Taken 3, $14 million
5. Selma, $8.3 million
6. The Imitation Game, $7.2 million
7. Into the Woods, $6.5 million
8. The Hobbit: The Battle of the Five Armies, $4.8 million
9. Unbroken, $4.3 million
10. Blackhat, $4 million