Ant-Man: Judy Greer Promises "Comedy" With Heroic Story
by Joel D Amos at . Updated at . Comments
Judy Greer is not surprised that the response to that Ant-Man teaser trailer has been so powerful.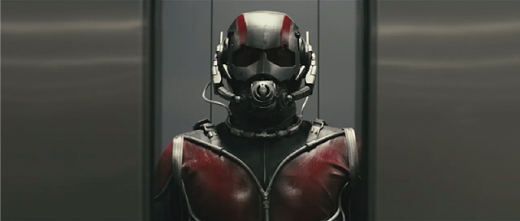 The film is the latest "new" property from Marvel to get the big screen treatment and from what she's seen on the set, audiences are in for a real treat. Perhaps even a Guardians of the Galaxy sized treat from the smallest of Marvel heroes.
In particular, Greer was impressed with star Paul Rudd and admitted that one does not hire Rudd and not allow him to interject some serious funny moments. "There was a lot of comedy on set and we did a lot of comedic improv," Greer said.
Greer also said that as this is her first foray into the comic book world, she can promise that this is much more than a straight origins story. There is much more meat to these bones.
"Paul is so awesome and he's so great in this role. This has been my first comic hero that I've really researched and fallen for," Greer said.
"I also think the Ant-Man origin story that we tell in our movie is really beautiful and I think there's something really real about a man trying to better himself for his family."
Greer has a busy 2015 coming up. You saw her in that Jurassic World trailer, and she's also starring in Tomorrowland, opposite George Clooney.
Look for Ant-Man in theaters July 17.