Avatar Sequels Delayed a Year: James Cameron Admits Being "Ambitious"
by Joel D Amos at . Updated at . Comments
When James Cameron announced that his Avatar sequels would be three in number and the first would arrive in December of 2016, fans of those Avatar quotes were thrilled. Well, sorry, folks, but the man who thinks big admitted recently that he may have thought a little too big.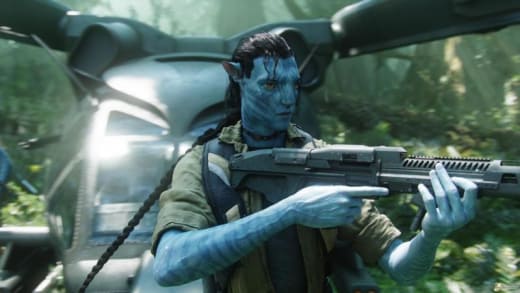 Look for Avatar 2 to land in December of 2017 and the subsequent films each December after. "We were probably a bit ambitious with the film," Cameron said. "It took me six months to write the first and we're writing three altogether."
So, the takeaway from this is, honestly, we should be thrilled with the attention to detail the man who is notorious for details is paying to this sequel trilogy (is that a new phrase?).
"There's a layer of complexity in getting the story to work as a saga across three films that you don't get when you're making a stand-alone film. We're writing three simultaneously. And we've done that so that everything tracks throughout the three films," Cameron admitted.
"We're not just going to do one and then make up another one and another one after that and parallel with that, we're doing all the design. So we've designed all the creatures and the environments."
The three films will still be shot simultaneously, so that the revised schedule should still be intact in terms of a sequel a year. 2017 seems a bit far off, but you can watch Avatar online and keep those Nabu fires burning.