That first Avengers: Age of Ultron trailer was technically a teaser trailer, so when will we get the first true trailer for the sequel to The Avengers? Thanks to Marvel Entertainment's tweet today, look for our favorite superhero conglomerate to bring us their latest look on January 12 during the first ever National Championship college football game.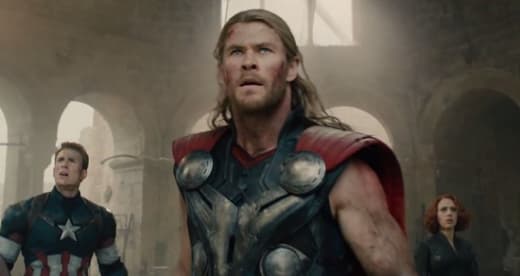 "Get set for a new #Avengers #AgeOfUltron trailer Jan. 12 during the College Football Championship on @espn!," the tweet said.
This news is hot on the heels of that impressive Avengers Age of Ultron concept art that gave us our first real look at Paul Bettany's The Vision.
So, exactly how long do we have to wait for that puppy? Ten days? Until then, watch The Avengers online and satisfy your need for superheroes!