Batman v Superman Trailer Will Debut Sooner Than You Think!
by Joel D Amos at . Updated at . Comments
Now that we know that Batman v Superman: Dawn of Justice is truly the beginning of a whole new world for DC Comics and Warner Bros. as they unveiled plans through 2019 for various franchises, now the only question remains: When can we see our first trailer for the Zack Snyder film?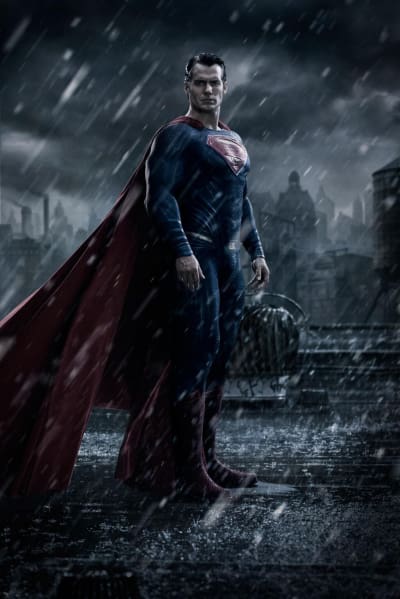 It may seem a little early in the process, given that the Man of Steel follow-up doesn't arrive until March 25, 2016. But, we have heard that if you go to see the Wachowskis' Jupiter Ascending, you'll be treated to the first true official Batman v Superman: Dawn of Justice trailer.
That word comes from Latino Review, who has a pretty good record of predicting such things. We still think it's kind of early. For example, that Avengers: Age of Ultron teaser trailer premiered back in October, and that movie hits screens merely months later in May.
We're a full 14-plus months away from seeing Ben Affleck as Batman, Gal Gadot as Wonder Woman and Jason Momoa as Aquaman!
But, given the attention Warner Bros. would love to draw to the Channing Tatum-Mila Kunis starring Jupiter Ascending, we actually think this makes perfect sense. The latest from the Wachowskis hits theaters February 6.
Stay tuned and in the meantime watch Man of Steel online and see where our favorite superhero left off.