Beetlejuice 2 Writer Offers Update: They Have "The Right Idea"
by Joel D Amos at . Updated at . Comments
That Beetlejuice sequel, we know, is coming. The question is when, and to give us an update, writer Seth Grahame-Smith says that Tim Burton will likely tackle Beetlejuice 2 after he makes his next film.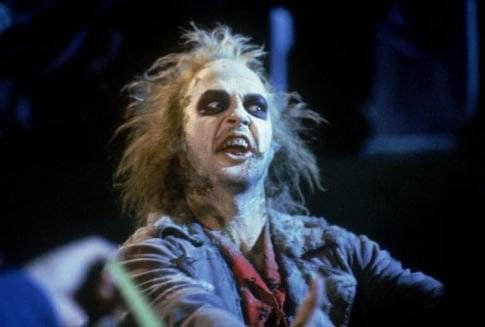 "I think we landed on the right idea, landed on the right approach. It's just now making sure that -- for me -- I don't want to (expletive) my pants in front of the entire world making a sequel to one of my favorite movies," he stated.
Grahame-Smith admitted that he has also finished drafts of the script and can promise that Lydia (Winona Ryder) will be back and that he knows a certain soon-to-be Oscar winner is eager to go back to the undead.
"I've emailed with Michael Keaton. I know he's excited about the idea. I know Tim is excited about the idea," Grahame-Smith said.
"Where it stands now is Tim's got to get ready to make Miss Peregrine's Home For Peculiar Children and then hopefully we are set, deals are done, and we're waiting in the wings ready to go right after Peregrine's wraps up. The ideal timeline is we're really getting into it toward the end of this year."
Well, there you have it. Watch Beetlejuice online and check out our favorite Beetlejuice quotes and see why even after all these years, fans are clamoring for a follow-up.