Beverly Hills Cop 4: Eddie Murphy Says Still Trying to Get "Script Right"
by Joel D Amos at . Updated at . Comments
Although it was announced that Beverly Hills Cop 4 would hit theaters on March 25, 2016, considering they haven't started production, we don't think that will happen. In fact, according to star Eddie Murphy, the screenplay is nowhere near where it needs to be.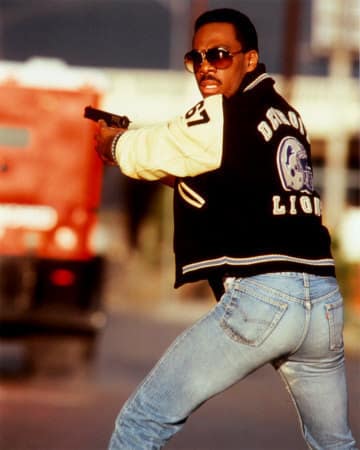 "They're still trying to get that script right. I'm not doing a Beverly Hills Cop unless they have a really incredible script," Murphy said.
"I've read a couple things that look like they can make some paper. But I'm not doing a (expletive) movie just to make some paper. The (expletive) got to be right."
We would still bet that Beverly Hills Cop 4 will happen, sooner than later. And by later, we mean 2020! But, it is at least a good sign that Murphy is insisting that the story be solid before they go for what could be perceived as a cash grab.
The Michigan film production office insisted earlier in 2014 that filming would begin in that state with a story that featured a Detroit-centric tale. Michelle Grinnell, spokeswoman for the group, still insists that the Murphy film will come to her state.
"Paramount's plans for this project in Michigan have not changed," she said in a statement.
Stay tuned for this developing story and in the meantime watch Beverly Hills Cop online.