Boyhood DVD Review: Richard Linklater Gives Us a Gift
by Joel D Amos at . Updated at . Comments
Boyhood is something truly special and now that Richard Linklater's masterpiece is out on DVD, Blu-Ray and digital download the entire world can cherish it, own it and enjoy it forever.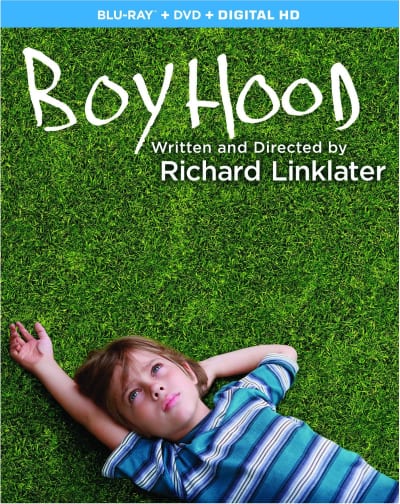 Linklater made Boyhood over the course of 12 years, filming a little bit with each passing year to capture the entity that is boyhood as no film possibly could. Ellar Coltrane is Mason, and we first meet him at six years old. His mom (Patricia Arquette) is a single mother and his father (Ethan Hawke) is in the process of moving back to Texas to live near him and his sister Samantha (Linklater's real life daughter Lorelei Linklater).
What follows over the next 12 years is a masterwork of moviemaking -- as we first reported in our theatrical Boyhood review.
No film in the history of the medium has captured the family drama (with a whole slew of laughs as well, just like life!) as Linklater has with his Boyhood.
There are so many things that could have derailed this project. From the independent studio behind it going out of business (IFC is still brilliantly with us) to his lead actors deciding acting wasn't for them anymore. Fate is a funny thing, and someone out there in the universe wanted this gift to reach humankind, and thank goodness it did, because it is something to treasure. And like we said before, this is a film to own so you can revisit its magic repeatedly over your life.
Coltrane is a revelation. He manages to capture all the pitfalls of growing up. The highs, the lows, and everything in between that is the singularity of Boyhood that is truthfully different for every boy. Linklater could not have done better with his star and it is largely why this film that could have been a gimmick, is in fact one of the cinematic masterpieces of the last several years.
Hawke, as usual, is brilliant. His character arc over the 12 years is stunning. He goes from lost soul to incredible paternal presence in the span of the film that is one of the actor's greatest works to date. And Arquette, let's just say we think she should not just be nominated for an Oscar for Best Supporting Actress, but she should be grasping that gold bald guy as victor.
Yet, in many ways, the true star in this flick is Linklater. Boyhood is his concept. It is his vision and it is his execution and meticulous planning that saw this thing to brilliance. He made several other films while he was making this gem and we cannot imagine how he pulled it off.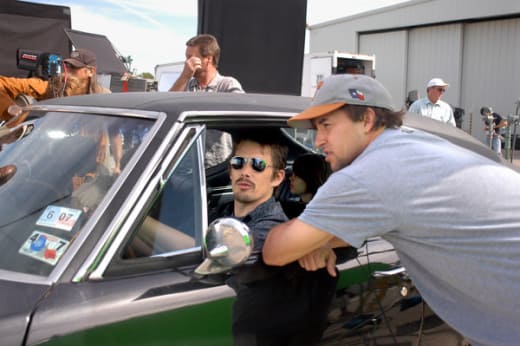 Luckily for us, insight into that effort is captured in the bonus features for the Boyhood DVD, Blu-Ray and digital download.
The 12 Year Project is an inside look into the film from conception to reality and how Linklater managed to get his actors together for a few weeks a year and how he wrote, edited and scored this piece of work -- that as time goes by, should prove to be his greatest contribution to the world of film. It is not just a marvel to see this cast grow and age (or is it get wiser?) over the 12 years, but how they became like a true family. They're close, and that comes through on every frame of Boyhood -- and also why it works so masterfully.
The other bonus feature is a Q&A with Linklater and the cast. Where The 12 Year Project is a joy watching the work come together, this Q&A allows us to see how the filmmaker and his cast feel now that the finished product is out there in the world. To say it's joyous, well, that just minimizes the entire experience.
This entire home video package is a gift to us all.
Watch Boyhood online now and prepare to be astounded.