Fifty Shades of Grey: Fastest Selling R-Rated Ticket Ever!
by Joel D Amos at . Updated at . Comments
We knew that Fifty Shades of Grey would be a hot ticket, but who knew it would be this side of scorching? It figures, given the steamy nature of the EL James book that is hitting the big screen on February 13.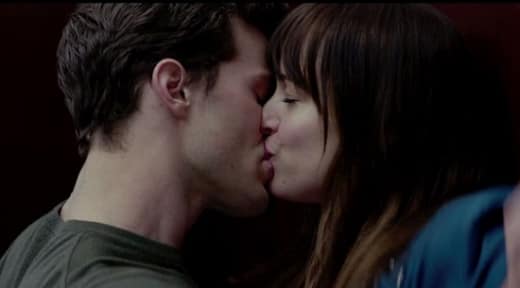 That Fifty Shades of Grey trailer that recently arrived teased that pre-sale tickets were available for the love, er, lust, story between Christian Grey and the doe-eyed Anastasia Steele, which opened a flood gate of sales for the film that has quickly had it become the fastest selling R-rated movie ticket in Fandango history.
It's tracking to be Fandango's fastest-selling R-rated movie of all time. "Very few books can claim true national phenomenon status – and Fifty Shades ranks with Twilight, The Hunger Games and Gone Girl as novels that entered the zeitgeist from coast to coast", said Fandango Chief Correspondent Dave Karger.
Fans of the book have been eagerly waiting to see their favorite sexy characters come to life on the big screen, and they are clearly fueling our sensational advance sales.
So, what other films have sold that quickly?
1. Fifty Shades of Grey (2014)
2. Sex and the City 2 (2010)
3. The Hangover Part II (2011)
4. The Hangover Part III (2013)
5. Gone Girl (2014)
Check out number five on that list right now and watch Gone Girl online.