Fifty Shades of Grey Soundtrack Revealed: Who Sings Sexy?
by Joel D Amos at . Updated at . Comments
On the heels of that Fifty Shades of Grey teaser, the Fifty Shades of Grey soundtrack cover and track listing have been revealed, and we have to say, this thing looks impressive. Sometimes filmmakers select artists that they think will most bring attention to their film.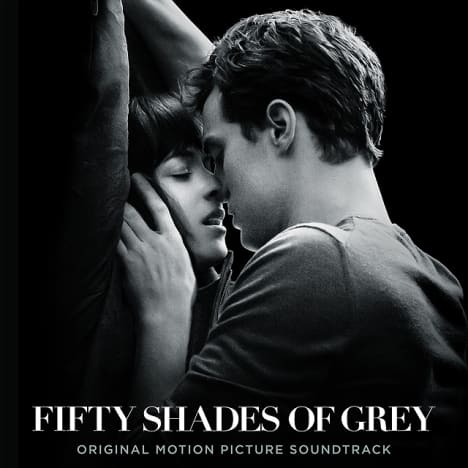 What they have done with the Fifty Shades of Grey soundtrack is achieved something rare. They have artists who fit the tone of the film and that is promising for those who are eagerly awaiting the arrival of the E.L. James page-to-screen effort on February 13. There are also quite a few legends represented!
So, who's on this puppy?
Fifty Shades of Grey Soundtrack:
I Put A Spell On You (Fifty Shades of Grey) – Annie Lennox
Undiscovered – Laura Welsh
Earned It (Fifty Shades Of Grey) – The Weeknd
Meet Me In The Middle – Jessie Ware
Love Me Like You Do – Ellie Goulding
Haunted (Michael Diamond Remix) – Beyoncé
Salted Wound – Sia
Beast Of Burden – The Rolling Stones
I'm On Fire – AWOLNATION
Crazy In Love (2014 Remix) – Beyoncé
Witchcraft – Frank Sinatra
One Last Night – Vaults
Where You Belong – The Weeknd
I Know You – Skylar Grey
Ana And Christian – Danny Elfman
Did That Hurt? – Danny Elfman
The soundtrack will be available February 10 and if the movie is half as good as this soundtrack listing, fans should be pleased. Judging by the Fifty Shades of Grey rating... they should be pleased thus far!