Fox Breaks Global Box Office Records: Days of Future Profits!
by Joel D Amos at . Updated at . Comments
Now that 2014 is in the books and we know who the top grossing film of 2014 was, Guardians of the Galaxy, we can look at some other numbers and how they paint the picture for the financials of cinema for the last year. Guess who is on top of the mountain with a record gross for 2014? Yup, 20th Century Fox made $5.5 billion in 2014, which takes the old record to school by more than $350 million!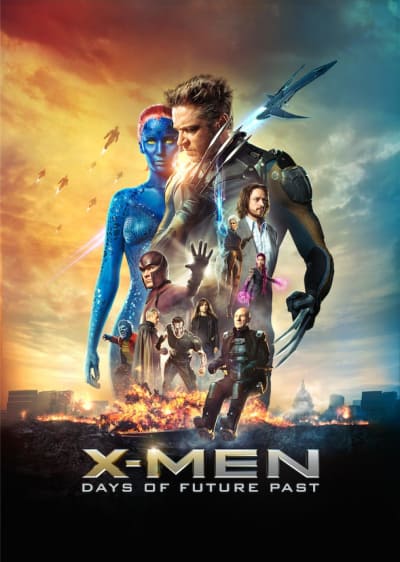 Fox had many, many blockbuster hits in 2014, among them X-Men: Days of Future Past, How to Train Your Dragon 2 and Dawn of the Planet of the Apes.
They also scored some serious profit on some smaller films, including The Fault in Our Stars, Mr. Peabody and Sherman, The Maze Runner and closed out the year with a bang with Night at the Museum: Secret of the Tomb.
"This was a remarkable year for our studio, thanks to the talent of our filmmakers and our teams' incredible work ethic, devotion and spirit. We are all very proud of this success, and look forward to an even brighter 2015 and beyond," said Paul Hanneman and Tomas Jegeus, co-presidents of worldwide theatrical marketing and distribution, in a statement.
Fox is on somewhat of a roll of late. They have, in fact, been the highest grossing studio in four of the last six years!
X-Men: Days of Future Past led the way with $748 million globally, followed closely behind by Dawn of the Planet of the Apes with an international gross of $709 million.
What else is impressive about Fox's year is that they had 13 titles go over the coveted $100 million mark. Cheers indeed to the legendary Hollywood studio.
You can check out two of those blockbusters right now when you watch Dawn of the Planet of the Apes online and watch X-Men: Days of Future Past online.
And be sure to click through and discover our favorite quotes from Dawn of the Planet of the Apes!