It is hardly a surprise given the massive success of Disney's Frozen that the studio is planning a big-time Broadway musical version. What would be surprising is if any of the principals would take time off from their burgeoning careers to reprise their roles in anything other than Frozen 2.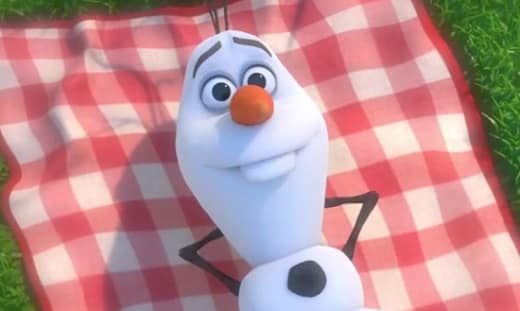 The film truly launched Josh Gad as a movie star, with his stellar turn as Olaf in Frozen. It could have someone in the actor that would be perfect for the stage version.
See, he truly made a name for himself with his star-making role in the Broadway production of The Book of Mormon and one could see how he would consider a return to the Great White Way to be Olaf again. Or could he?
But, when asked about it by Andy Cohen on Watch What Happens Live (promoting his turn in The Wedding Ringer with Kevin Hart), he had us laughing at his response.
Would Gad return to playing Olaf on Broadway in a Frozen musical?
"Here's the deal… no," he said and laughed.
"I'm sure it's going to be an amazing production. But if there comes a point in my career where I have to put on a white jump suit and start running around a stage and saying, 'I like warm hugs,' things have gone terribly wrong."
Too true, Josh, too true. Well, we can enjoy his turn in the animated film and watch Frozen online. We'll always have that.