In the Heart of the Sea Moves: When Can We See Ron Howard's Movie?
by Joel D Amos at . Updated at . Comments
In the Heart of the Sea is just one of four reasons Chris Hemsworth led our pack of stars who will have a huge 2015. And even though it will still land in 2015, the Ron Howard movie just had its release date changed.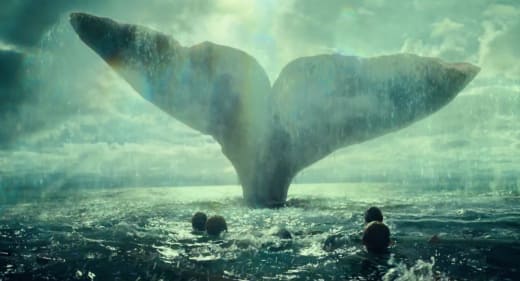 Originally due in theaters March 13, now Warner Bros. has decided to move the true story behind the Moby Dick legend to awards season and release it December 11. Perhaps the studio saw something in the film that makes them believe they have something truly special. It's not like Howard is a stranger to the world of Oscar nominations!
Hemsworth stars as the leader of a whaling vessel who comes under attack by one of the largest beasts ever recorded, as teased in the In the Heart of the Sea trailer.
The all-star cast features Cillian Murphy, Ben Wishaw (Paddington), Tom Holland and Brendan Gleeson.
Taking the March 13 spot for Warner's is the Liam Neeson film that just saw its Run All Night trailer premiere last week.