Although some rumors turn out to be out of left field when the truth sees the light of day, the one about Jason Momoa being Aquaman was always right on!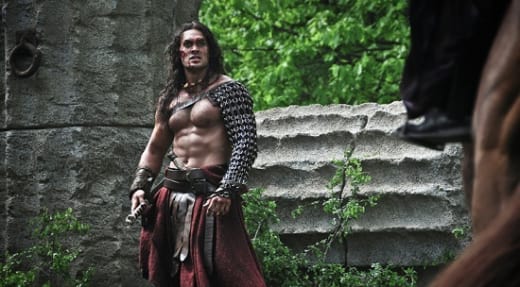 We don't know what role exactly Aquaman will play in Batman v Superman: Dawn of Justice, but we have a feeling it will be not too much more than an introductory situation that sets up his role in Justice League Part 1 and Part 2, as well as that solo Aquaman movie.
Momoa was talking to the Daily Beast and his excitement for playing the aquatic superhero goes beyond simply an actor's dream of scoring a role in a franchise. It's about culture and family.
"Aquaman is especially cool because, being a Kanaka Maoli -- being Hawaiian -- our Gods are Kanaloa and Maui, and the Earth is 71 percent water, so I get to represent that," Momoa proudly stated.
"And I'm someone who gets to represent all the islanders, not some blond-haired superhero. It's cool that there's a brown-skinned superhero."
As a family man who has kids to raise, he's excited about the security of being in a superhero franchise with DC and Warner Bros, but as a father, there's another layer of pride too.
"It's awesome as an actor to know what your future is going to be because I have children and I've busted my ass to put food on the table. It's awesome knowing that I'm going to be in Justice League because my son is the biggest Batman fan and my daughter loves Wonder Woman," Momoa said.
"It'll be cool for them to see me in something because they're not going to be watching Game of Thrones or Red Road anytime soon, but now they can see Daddy kicking ass in IMAX."
Look for Batman v Superman Dawn of Justice March 25, 2016 and that Aquaman solo movie landing July 27, 2018. To see where we left off in the DC world, watch Man of Steel online.