As you can tell from our John Wick review, Keanu Reeves is back in the action game as John Wick and killing it. Reeves is an assassin who retires from the life to begin anew with his soul mate. When she dies tragically, he is lost.
One day, he's refueling his car and the wrong guy picks on him. Now, he's pissed off the Chechen mafia and he'll have to kill all of them before they kill him.
If you missed the awesome action fest, it is coming to DVD, Blu-Ray and digital download. But, when can you see it?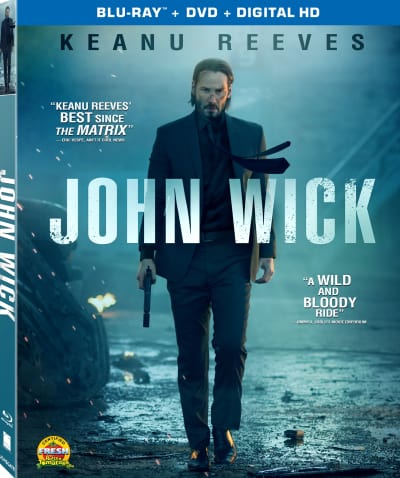 Look for those John Wick quotes to come alive on digital HD on January 13 and then on DVD/Blu-Ray combo pack and On Demand on February 3.
John Wick also stars Adrianne Palicki, Bridget Moynahan, Willem Dafoe and John Leguizamo.
When it comes to bonus features, there is lots to be excited about.
​John Wick Blu-Ray/Digital HD Special Features:
Don't F*#% With John Wick featurette
Calling in the Cavalry featurette
Destiny of a Collective featurette
Assassin's Code featurette
Red Circle featurette
NYC Noir featurette
Audio Commentary with Filmmakers Chad Stahelski and David Leitch (Blu-ray Exclusive)