Joss Whedon Calls Lucy a Huge "Step" In Female Superhero Landscape
by Joel D Amos at . Updated at . Comments
Joss Whedon is beyond excited that the studio behind his The Avengers movies is finally making a superhero movie that features a female lead, Captain Marvel. But, he still is saying that Hollywood has a long way to go.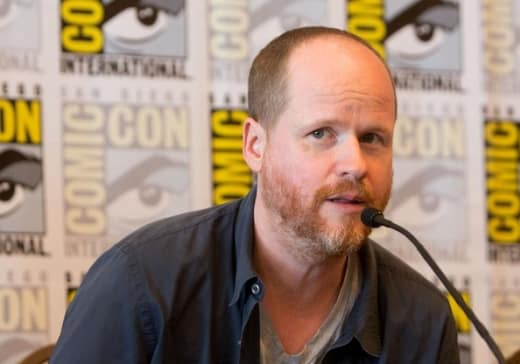 "[Captain Marvel is] something that Kevin [Feige] has been working on for a while. And I obviously was a cheerleader, but he had to get all the ducks in a row and get all the minds in agreement. I think being a part of Disney maybe makes it easier, because they're open to it," Whedon told Digital Spy. "And Marvel now is in a position to shake up its own paradigm, because it's got such a success record."
But he still thinks that the movie-making world still has a long way to go to break out of its sexist grasp on reality.
"It's a phenomenon in the film industry that we call 'stupid people.' There is genuine, recalcitrant, intractable sexism, and old-fashioned quiet misogyny that goes on. You hear, 'Oh, [female superheroes] don't work because of these two bad ones that were made eight years ago.' There's always an excuse," Whedon said.
Whedon also said that it was Luc Besson and his recent hit starring Scarlett Johansson that may have done more good than any movie in recent memory in terms of pushing female heroes to the forefront.
"Lucy was a huge step, in a way, because it was such a massive hit, and because Scarlett [Johansson] is amazing in it. In the first 40 minutes of that movie, she's giving a powerhouse, emotional performance as a terrified and evolving person. It's not just, 'Oh, we're going to pay lip service to this idea, and then get to the endless ass-kicking.' It really is a character piece," Whedon said.
"She's what you're looking at the whole time. I mean, [she and I] don't even talk about movies, and I had to tell her how great she was. So to deal from that place, instead of just 'here's a genre idea that will sell toys,' is dynamite."
Watch Lucy online and see what Whedon is talking about and check out the slideshow below and see who we think would make a great Captain Marvel.