Kidnapping Mr. Heineken Trailer: Anthony Hopkins Gets Taken
by Joel D Amos at . Updated at . Comments
An unbelievable thrilling true story that we hadn't heard about is coming to the big screen, and given its pedigree, we cannot wait for Kidnapping Mr. Heineken to land in theaters March 6.
The first Kidnapping Mr. Heineken trailer is here and it stars Oscar winner Anthony Hopkins (for Silence of the Lambs) as the real life beer mogul who was kidnapped for an enormous sum of money in real life in 1983. 
It was a group of childhood friends (played by Sam Worthington, Jim Sturgess, Ryan Kwanten and Mark van Eeuwen).
When Heineken was kidnapped, the ransom demand was the largest in history… and would you believe, they got away with it!
The film is directed by The Girl Who Played With Fire helmer Daniel Alfredson and promises to be quite the thrill ride.
The Kidnapping Mr. Heineken poster has also premiered!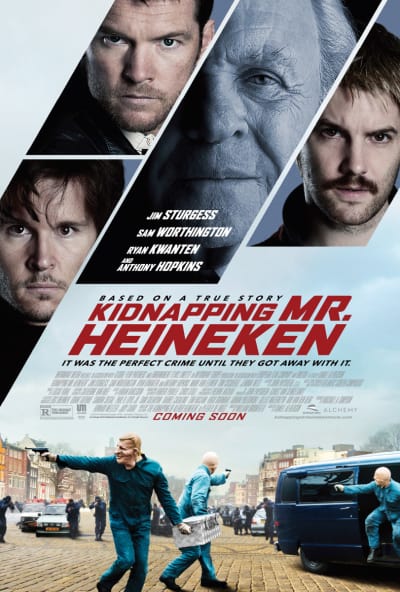 Why not revisit Hopkins' Oscar-winning role and watch Silence of the Lambs online.