Kristen Stewart in a Superhero Movie? Calling You, Captain America!
by Joel D Amos at . Updated at . Comments
Kristen Stewart has done a pretty good job of distancing herself from what could have been some serious type casting. Watch Twilight online and that's the movie that launched her career into the stratosphere. Since then, she's done a series of indies like Camp X-Ray and Still Alice (with Golden Globe winner Julianne Moore).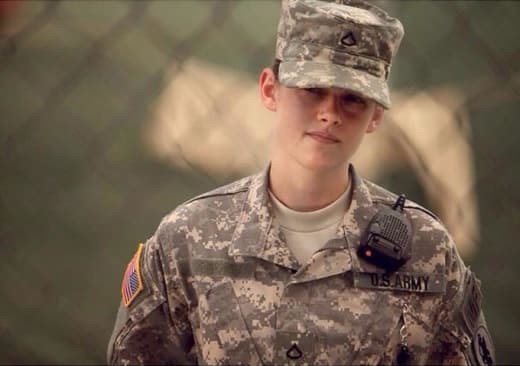 But, she also has done action – famously in Snow White and the Huntsman.
Even though it seems that she's leaning towards independent, character-driven movies, the actress is not immune to wanting to kick some ass in a big budget blockbuster.
Specifically, Stewart is saying she would love to join the world of the superhero movie.
"I love watching those movies," Stewart told Yahoo Movies, promoting Still Alice.
"I would love to show people that I can do more than just be 'Kristen Stewart' in a different movie, in a different circumstance. I'm sure I could get on board with Captain America. You know what I mean?"
With the female-driven superhero movies starting to rev up, with Captain Marvel and the like, we could also see Stewart in one of those roles. But, we like the way she's thinking in terms of wanting to be a part of an ensemble in a Captain America movie. Are the Russo brothers listening?
What do you think?
Would you like to see Kristen Stewart in a superhero movie?