Mortdecai: Enter to Win Tickets To Johnny Depp's Latest in 50 Cities!
by Joel D Amos at . Updated at . Comments
Movie Fanatic and Lionsgate are partnering to offer our readers a chance to see Johnny Depp's madcap comedy Mortdecai in 50 cities across the country before anyone else!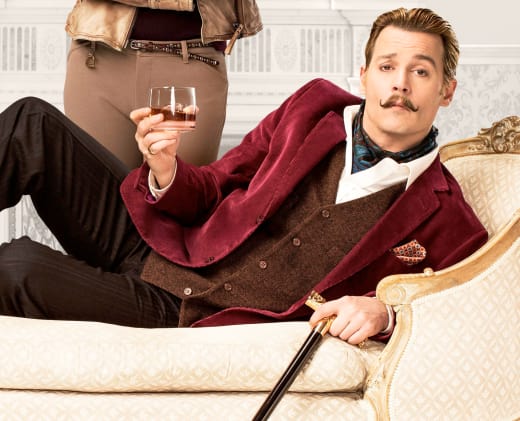 Mortdecai lands in theaters everywhere January 23, but on the evening before -- January 22 -- 50 cities across the country will host screenings and we've got your tickets to get in.
We're giving away two pairs (four tickets) to each screening and all you have to do is click on this link, find the city closest to you, enter your name and we'll let you know next week if you're one of 200 total Movie Fanatic readers who will be the first to see Depp in a comedy action flick that promises to recall some of the most offbeat characters of the legendary actor's past.
Mortdecai follows Depp's international art dealer who is tasked by the British government to use his resources to track down a priceless stolen piece of art.
They believe that if the wrong person sells the painting, they will have all the funds they need to finance terror operations across the world.
The all-star cast of Mortdecai includes Gwyneth Paltrow, Ewan McGregor, Olivia Munn, Paul Bettany (soon to be seen in Avengers: Age of Ultron) and Jeff Goldblum.
Enter now and good luck!