Although it does not arrive until November 6, one of our most anticipated family movies of 2015 is the
Peanuts
movie.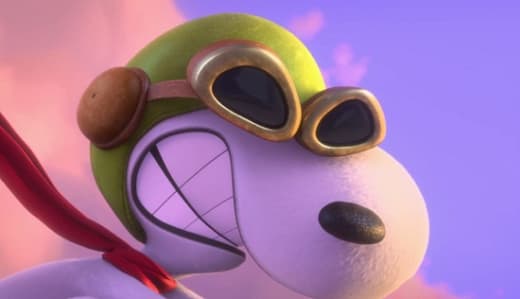 And clearly someone at Fox and Blue Sky knows that as they released a terrifically entertaining Peanuts trailer this first Monday of the New Year! And it focuses on our favorite character and his sidekick.
In the above teaser, we see Snoopy doing his best ace fighter routine -- taking off to battle his old foe, The Red Baron. That effort will take him to Paris, where he has the challenge of flying around, over and through the Eiffel Tower!
Fox and Blue Sky have brought to life the entire Charles Schulz gang for a new CG, 3D, animated fest that promises to have us all singing that little piano jam that Linus played so well all year long as we gear up for Peanuts!
Peanuts has come a long way since its debut as a comic strip. It became the most popular strip in the world, viewed by 355 million people, launched countless Emmy winning holiday TV specials watched by millions and now will hit the big screen for a whole new generation.
Sure it's a highly anticipated 2015 flick, but is Peanuts one of our top 15 most anticipated movies of 2015?