Producers Guild Nominees Announced: Gone Girl In, Unbroken Out
by Joel D Amos at . Updated at . Comments
The Producers Guild of America has announced its nominees for 2014 films as their awards are set to be handed out January 24.
There are a few interesting additions, in that films such as Gone Girl and Nightcrawler didn't make the cut of some other awards that have been announced of yet. We applaud both as they were part of our Top 15 of 2014 list.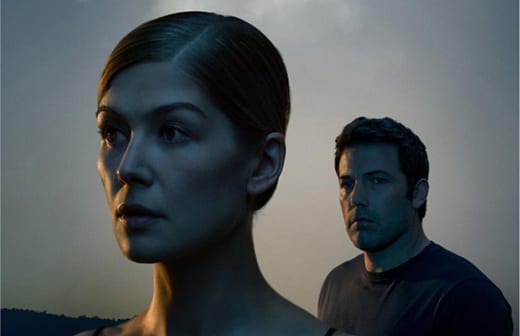 What is fascinating is what is absent from the list that is as follows:
American Sniper
Birdman
Boyhood
Foxcatcher
Gone Girl
The Grand Budapest Hotel
The Imitation Game
Nightcrawler
The Theory of Everything
Whiplash
See who's not on this list? And before just now, we'd say it was the leader of the pack for the Best Picture Oscar at this year's Academy Awards. Yup, Ava DuVernay's Selma did not make the cut, and neither did Angelina Jolie's Unbroken -- two female directors and two huge snubs.  
The guild also announced nominations for Best Animated Feature and they are:
Big Hero 6
The Book of Life
The Boxtrolls
How to Train Your Dragon 2
The LEGO Movie
Several of these titles you can see right now! Watch The Grand Budapest Hotel online and watch The LEGO Movie online.
Since the David Fincher nominated film had some of our favorite movie quotes of the year, check out the best Gone Girl quotes in the slideshow below.