Resident Evil: The Final Chapter Starts Filming in August
by Joel D Amos at . Updated at . Comments
We were thrilled for Milla Jovovich and Resident Evil franchise director husband Paul W.S. Anderson when they announced at the end of the summer that they were expecting their second child.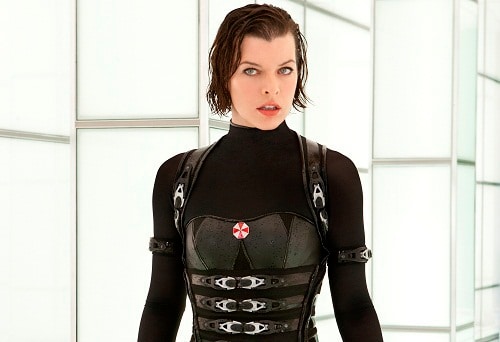 Sure, it meant we still had to wait even longer for that final chapter of their Resident Evil series. But there is nothing like the arrival of a child.
Now it appears that the addition to the Jovovich/Anderson household has not delayed production of Anderson's final Resident Evil film by too much!
We learned the name of the film and it's perfect: Resident Evil: The Final Chapter, and now we know when it will start shooting.
"I'm really proud of myself for not gaining the same amount of weight that I did with our first child because I have to be ready to start filming Resident Evil: The Final Chapter in August of this year and I will also be nursing an infant simultaneously," Jovovich admitted recently.
So when can we see Jovovich as Alice for (supposedly) one last time? Screen Gems has announced that they're circling a September 2, 2016 release date after shooting returns to Cape Town, South Africa. Although we don't know too much about the plot and the cast, we can report that Wentworth Miller is returning to the role of Chris Redfield, last seen in Resident Evil: Afterlife.
Check out the last time we saw Jovovich as Alice and watch Resident Evil: Retribution online.