The first trailer for Spy is here and we have to say this thing looks extremely promising. Spy is an action comedy starring Melissa McCarthy as a CIA analyst who is looking to get in on the action.
That opportunity arises when her team is compromised and they need someone in the field who no one recognizes… enter McCarthy and her madcap comedy ways! 
Spy reunites McCarthy with the director who gave her those Bridesmaids quotes and also directed her in the action comedy smash Heat. It also stars Jason Statham, Jude Law, Rose Byrne, Bobby Cannavale and Alison Janney!
Fox also released the film's first poster!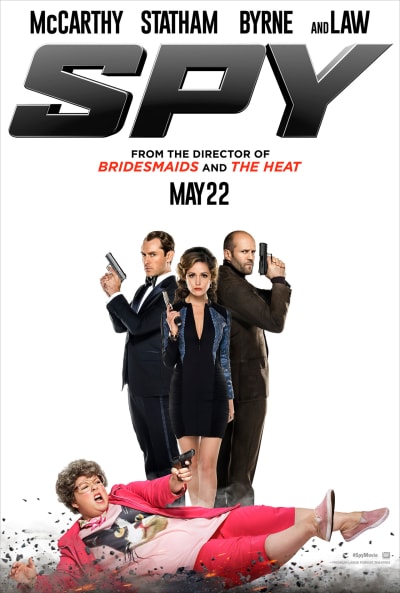 Feig is working on the Ghostbusters reboot right now, and we're guessing it'll star his old friend McCarthy. While we wait for that potential gem, get a taste of their action-comedy prowess and check out Spy.
Spy is due in theaters May 22. In the meantime, check out these two in prime form and watch Bridesmaids online.