The casting of Simon Pegg as Scotty could not have been more perfect by Star Trek director J.J. Abrams. Turns out, it was a good move for another reason as well. News arises today that Pegg has been tapped to write the screenplay for Star Trek 3, along with writing partner Doug Jung.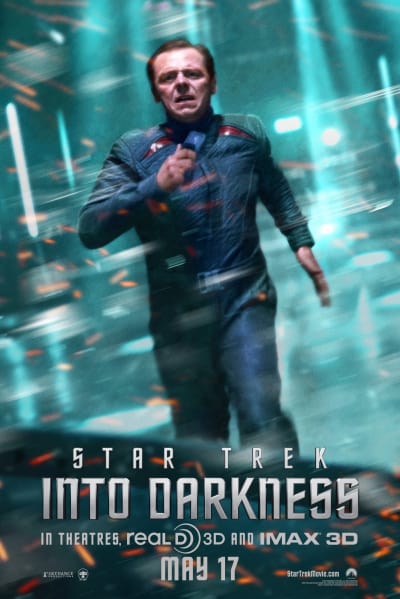 This news arrives after we heard that Robert Orci was leaving the project. Orci was originally slated to write and make his directorial debut after Abrams went off to make his Star Wars: The Force Awakens.
Pegg is not only a huge Star Trek fan, but he is also quite the screenwriter. His work can be seen as co-writer (with Edgar Wright) of The World's End, Shaun of the Dead, Hot Fuzz and Paul.
More on this as the story arises. Star Trek 3 is set to land July 8, 2016 to coincide with the 50th anniversary of the franchise. Until then, see how it all got started and watch Star Trek online.
Pegg can be most recently seen in a truly astounding film that has to be seen, Hector and the Search for Happiness -- one of our top 15 of 2014. 
Star Trek is just one of the franchises we adore... click through the slideshow below and discover more!