Star Wars The Force Awakens: Mark Hamill Talks How This Time Is Different
by Joel D Amos at . Updated at . Comments
Mark Hamill is going to have a fantastic 2015, what with his role in the highly anticipated comic turned big screen adventure Kingsman: The Secret Service and that little independent movie due at the end of the year called Star Wars: The Force Awakens.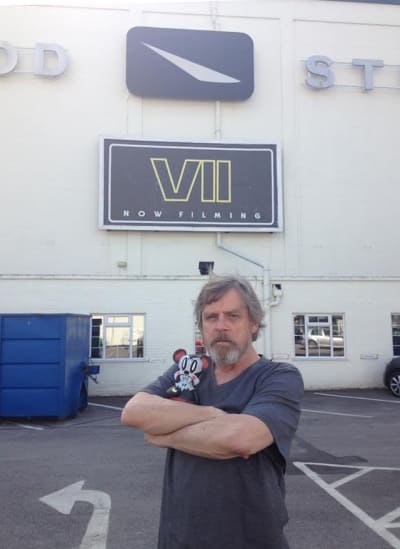 We caught up with Hamill before a screening of Kignsman: The Secret Service to talk about that Colin Firth-starring, Matthew Vaughn-directed flick, and got in a few questions about that other film he has coming in 2015.
Stay with Movie Fanatic as we reveal the Kingsman: The Secret Service portion of the conversation closer to the film's February 13 release date.
But, for now, we're all about him talking his most unexpected return to the world of Star Wars he first visited all those years ago.
"The most interesting aspect from my point of view is that Star Wars is now in the hands of the generation who were fans. It's the next generation of filmmakers who were sort of weened on these pictures," Hamill admitted.
Hamill is clearly pleased with what he witnessed on the J.J. Abrams set and his eagerness to share it with the world is palpable. Of course, there's that whole security issue. Hamill said he half expected if he revealed anything about the plot that he would never see the light of day again.
But, he did talk about how making Star Wars: The Force Awakens was like being in a whole different galaxy far, far away. And he didn't mean the advancement of cinematic technology.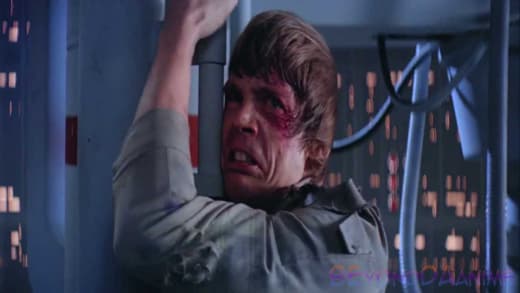 "The security on it is just crazy. I'm surprised I can even admit I'm in it!" he said and laughed.
He adored that Star Wars: The Force Awakens teaser trailer because it did just that – tease. Hamill considers himself old school in that the less he knows about a film heading into viewing it, the better. So, the level of secrecy for him was welcomed and he believes that although fans have a hunger to know about this seventh Star Wars movie, that they will be thrilled that in this case, less is more in terms of knowledge about details.
"I like being surprised," he said of the movie-going experience.
But, he admits things are different now. There's an anticipation monster that needs to be fed.
"When we made the original films, you had the odd reporter hanging around the studio bribing people to give them stories. Now, I said to them, 'Do I really have to wear this robe and this hood that covers my entire head to go from the trailer to the soundstage?' They said, 'Yeah, there's drones.' Seriously! There's drones flying over the studio trying to get pictures of whatever they can get pictures of!"
However, Hamill does remember one moment making Empire Strikes Back that perhaps hinted as to what would be coming when making Star Wars: The Force Awakens.
"We had a little of that on Empire Strikes Back. We were up in Finse, Norway and someone bribed a couple of emergency helicopter pilots … to buzz-bomb our set and take pictures. They appeared in the newspaper The Sun," Hamill said.
"They didn't get much. They had pictures of snowmobiles and they wrote, 'Strange, alien machinery on the set of Star Wars 2!' as they called it. It was crazy! It was just snowmobiles with really identifiable logos on the side."