Steve Jobs Biopic: Starts Shooting, Gets Official Title
by Joel D Amos at . Updated at . Comments
As huge fans of both actors, for us it was a wash when Christian Bale quit the Steve Jobs biopic and Michael Fassbender stepped in. Either way, you're getting a winner who will go deep in the portrayal of an American icon. And the fact that the script is penned by The Social Network scribe Aaron Sorkin and directed by Danny Boyle (127 Hours, Slumdog Millionaire), well, I'd say we have one highly anticipated biopic.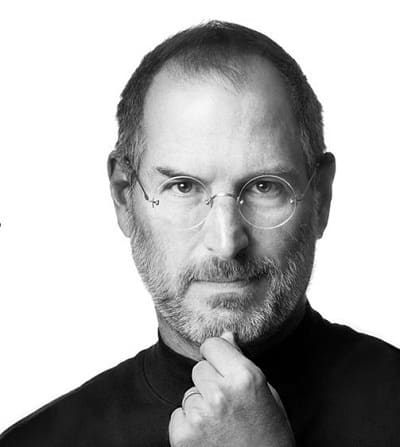 There was just one problem. What was it going to be called?
Now we have the answer as Universal has announced that Steve Jobs has started filming in the Bay Area and that the story will take place over the course of three legendary product launches. The last one will be the 1998 iconic reveal of the iMac.
Sorkin can do no wrong in the screenplay department as we saw with those Social Network quotes and the fact that he's working from the best-selling biography of the Apple founder from Walter Isaacson, has us even more excited.
Kate Winslet is attached to play the marketing chief of Macintosh, Joanna Hoffman, and Seth Rogen is set to star as Jobs' co-founder, Steve Wozniak.
We have no release date yet for Steve Jobs, but stay tuned as we're sure this version will make quite a bit more impact than that other Jobs biopic, called… Jobs.