Taken 3 scored the second highest January opening of all time (right behind the film that arrived last year and gave us those Ride Along quotes). The Liam Neeson-starring thrill ride banked $40.4 million, to Ride Along's $41.5 million, which was nearly 25 percent higher than the studio had estimated.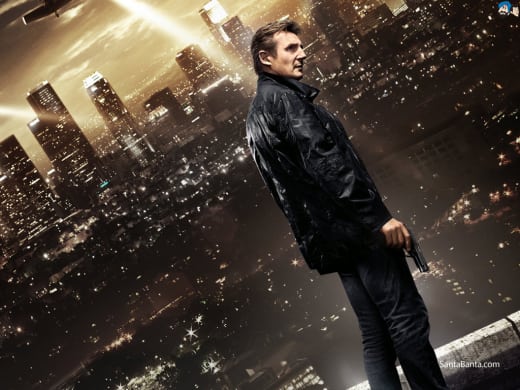 Audiences adore seeing Neeson in action and it didn't even matter that the Taken 3 review collective was pretty average to below average. When you go see a Taken movie, you go for one reason and that's not wicked sharp dialogue. It's for the wicked sharp action and Neeson doling out the justice! Clearly fans agreed, even if the film banked less than the $49 million Taken 2 scored in October of 2012.
Second place found the brilliant and we think Oscar leader for Best Picture, Selma. The true story of MLK and his march from Selma to Montgomery for voting rights earned $11.2 million in its first full week of release nationally.
Third place belonged to the Sondheim musical, Into the Woods. The Meryl Street-starring flick has seen its $9.8 million weekend haul launch it over the coveted $100 million mark. The Disney song-fest has made $105.2 million.
Fourth place found a former first place film, The Hobbit: The Battle of the Five Armies. Bilbo and the gang added another $9.4 million to bring their cume to $236.5 million.
Closing out our top five is the Angelina Jolie-directed true story Unbroken with $8.4 million. That too has gone over the $100 million mark with $101.6 million since its Christmas debut.
Weekend Box Office Top 10:
1. Taken 3, $40.4 million
2. Selma, $11.2 million
3. Into the Woods, $9.8 million
4. The Hobbit: The Battle of the Five Armies, $9.4 million
5. Unbroken, $8.4 million
6. The Imitation Game, $7.6 million
7. Night at the Museum: Secret of the Tomb, $6.7 million
8. Annie, $4.9 million
9. The Woman in Black 2, $4.8 million
10. Mockingjay Part 1, $3.8 million