For fans of the Brandon Lee-starring The Crow, we have some good news for you. We've gathered by many of your comments as we've reported on the remake that is in the works, that you think it borders on sacrilege that they would even try to remake a classic.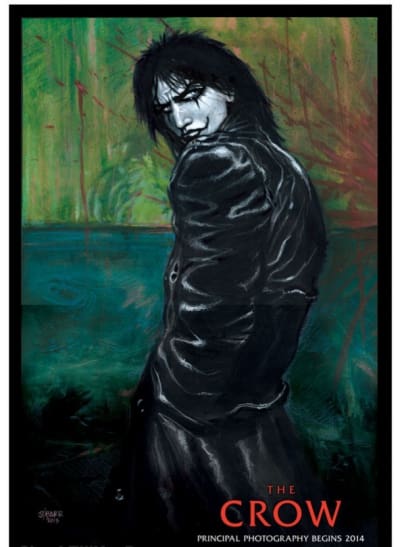 The Hobbit: The Battle of the Five Armies star Luke Evans was tied to star in it for a few years now and it appears that all the foot dragging that went on behind the scenes has forced his hand and now he's too busy to even think about being The Crow.
"Right now I'm not sure where it is, I don't know what's happening with it. I think it's a question probably to ask [distributor] Relativity…they're the ones who are really holding the strings to this story and this character," Evans said to HitFix recently.
"But yeah, I don't think it's gonna be something I'm gonna be doing for awhile. I've got about four or five different projects which I'm lining up for this year, which will take up the majority of my 12 months. So not in the near future, unfortunately."
Fate is a funny thing. Perhaps the universe is trying to tell the people attempting to bring The Crow back to the big screen that this is something that should be left alone.
Clearly Evans is listening as he has obviously moved on.
Watch The Crow online and see why this is a classic that no one wants remade.