The Huntsman: No Snow White, No Dwarves… So Who Is In This Sequel?
by Joel D Amos at . Updated at . Comments
We know that we're getting a sequel to Snow White and the Huntsman. And we know that it will just feature Chris Hemsworth as The Huntsman. It will not have Kristen Stewart's Snow White or the director, Rupert Sanders, who she scandalously had an affair with. Nobody wants that stink surrounding their sequel. So with no Snow White, there will definitely be no dwarves.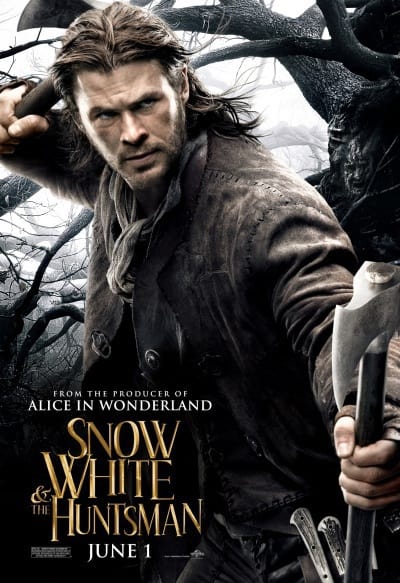 And considering that Charlize Theron's evil queen was taken care of at the end of Snow White and the Huntsman, exactly who will be in this film?
The film has a director, Cedric Nicolas-Troyan, so that's a good thing. And here's a shocker, Theron's evil queen will actually return. Guess they didn't finish her off after all!
So, are we to understand that it will be the Huntsman battling the evil queen, but without dwarves and Snow White getting in the way? Surely, there will be much more to this story than that.
We've also heard that Emily Blunt is in negotiations to join the film as a second villain. It is a sequel and, as sequels do, you up the ante. And given all the subtractions that are going on with the sequel, additions are absolutely welcome!
And we have a release date… look for The Huntsman (as it's being called currently) to land in theaters April 22, 2016.
Will it be an unnecessary sequel? The following in the slideshow below sure are!