The Interview has banked over $31 million so far in online and on demand sales in its first 10 days, Sony has reported.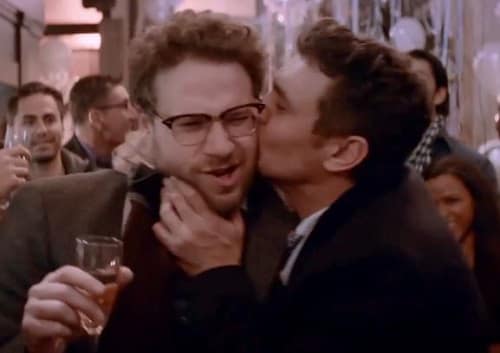 Seth Rogen and James Franco have a little celebrating to do as it appears that their film is on its way to becoming the online rental world's first blockbuster. The Interview made $15 million online in its first four days and has not looked back since.
As we stated in our The Interview review, the film is a pretty funny political satire and it shows immediately why Franco and Rogen are such a comic dream team.
The Interview has made $5 million in a limited theatrical run, which brings its cume to $36 million, about half of the budget for the film -- including marketing costs.
Sure, the film was supposed to open on 3,000 screens. But, due to highly discussed (all the way to POTUS!) threats to the film and anyone who showed the film, many theaters dropped the film and Sony brought it online… where it is flourishing.
Watch The Interview online and you can join the conversation!
And check out our favorite The Interview quotes and photos from the film in the slideshow below.