The LEGO Movie 2: Phil Lord & Chris Miller Tease When It Takes Place
by Joel D Amos at . Updated at . Comments
The LEGO Movie world is set to explode big time. We have The LEGO Movie 2, The LEGO Batman movie and of course, Ninjago. Warner Bros. has a lot of faith in the landscape started by filmmakers Phil Lord and Chris Miller in the first film that has gone on to become one of the most beloved of 2014.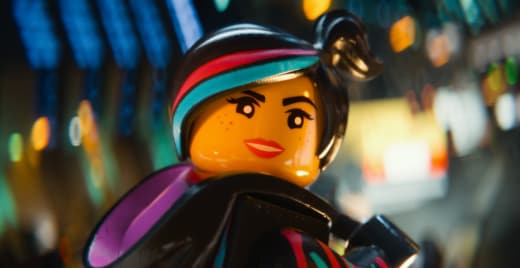 Those The LEGO Movie quotes immediately became part of the pop culture lexicon and although they were initially reluctant to do a sequel, they agreed that they would pen The LEGO Movie 2 and produce it, along with the other spin-offs.
"We're writing the sequel right now and obviously producing all the other ones. There's a challenge to make each one feel like its own thing. Part of the fun is finding people like Charlie [Bean], who's doing the Ninjago movie, and Chris McKay who did so much on the first film," Miller told Empire.
"Each of them have their own distinct voices and ideas for tone. So it will each have its own personality and not just be, 'Hey, remember that last movie? Here's another one just like it!' So that's been a big challenge but so far it's been going better than I expected."
Spoilers here if you have yet to watch The LEGO Movie online!
Miller also admitted that what drew them back into the world of The LEGO Movie 2 was the idea of catching up with the kid who is in the meta portion of the film (his father is Will Ferrell).
"We were really interested in what happens to that boy who's in the meta story in the first movie when he's four years older. When he's an adolescent, how does that change his point of view? And it's nice to have the characters start in a different place from the first movie," Miller said.
"Emmet, for example, was in an existential crisis of having seen another dimension and was questioning the whole point of his existence."
So, let's sum up when you can expect what. The LEGO Batman Movie is due sometime in 2017, with Ninjago landing in 2016. In terms of The LEGO Movie 2, look for it May 26, 2017.