We were hoping that The Purge: Anarchy would not be it for the successful series that started with Ethan Hawke defending his family in the first movie. News has arisen that The Purge 3 is a go and that we can expect the flick on July 1, 2016.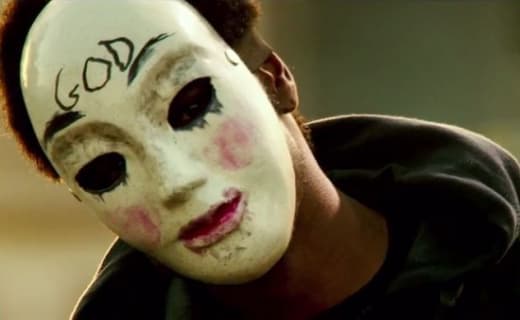 Blumhouse Productions, Universal Pictures and Platinum Dunes made the announcement as many a horror fan has now added this date to their calendars!
The Purge movies have made over $200 million and follow what happens in a near-future United States where crime is at an all-time low since the establishment of the titular night. For one 12-hour period a year, all crime -- even murder -- is legal.
The creator of the series and director of the first two, James DeMonaco, is set to return to direct The Purge 3 -- which we think will have some other name by the time July 2016 rolls around.
See how it all started and watch The Purge online and check out the terrifying photos from The Purge: Anarchy below!