This time out, the weekend movie preview is feeling the love. We've got a whole lot of affection for The Wedding Ringer and an adorable bear named Paddington, who finally makes it to the big screen.
Michael Mann also returns in the cyber-thriller Blackhat and Clint Eastwood's true story American Sniper expands nationwide. 
Let's break it down... 
Paddington: Even though it's early in 2015, we feel that the best family movie of the year has already arrived. Paddington took years to make it to the big screen in a live action flick and it was sure worth the wait.
As our Paddington review reported, the cast is perfect, the story pops, the heartstrings are properly pulled... what's not to like? Color us surprised and we cannot wait for the world to discover this little gem.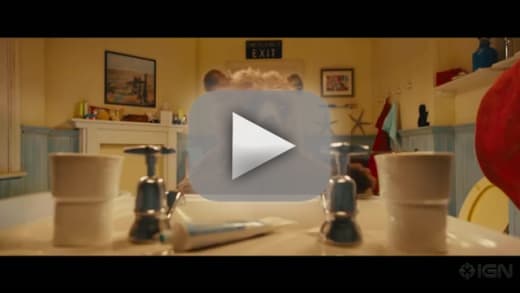 The Wedding Ringer: Kevin Hart is back in a January comedy after the success he had last year with Ride Along. Hart is the owner of a business called Best Man, Inc. He provides Best Man services to guys who are getting married and have no friends. Enter Josh Gad, he's successful, but has not had time to make or keep friends and he's about to marry Kaley Cuoco-Sweeting. 
There is heaps of heart and tons of hilarity in the latest Hart comedy and as we said in our The Wedding Ringer review, the film is truly a bromance for the ages as Hart and Gad's chemistry is off the charts.
Blackhat: Mann returns to the crime thriller genre that he has excelled at all these years and his storyline could not be timelier. Chris Hemsworth is a jailed hacker who is released to help the government track down an international hacker who is causing death and destruction everywhere his mouse clicks.
Our Blackhat review wishes there were more thrills in this thriller. But, Mann fans will appreciate the return of one of the masters.
American Sniper: Eastwood's story of Chris Kyle expands nationwide after scoring all those Oscar nods, including nominations for Best Picture and Best Actor for Bradley Cooper. 
The film is solid, but we don't think it's out of this world. For more, check out our American Sniper review.
Feel like staying in this weekend? Several titles have landed for digital download. A recent Oscar nominee is here when you watch Boyhood online, and don't miss Liam Neeson in action when you watch A Walk Among the Tombstones online.