Johnny Depp, first and foremost, was never truly a movie star. Simply put, he's an actor who had a series of films that became blockbusters. If you look at his beginnings and his career choices since then, he has always chosen certain types of roles. If those films hit the jackpot with the audience, well then, that was the real fluke, not the fact that he hasn't had a "hit" film in several tries.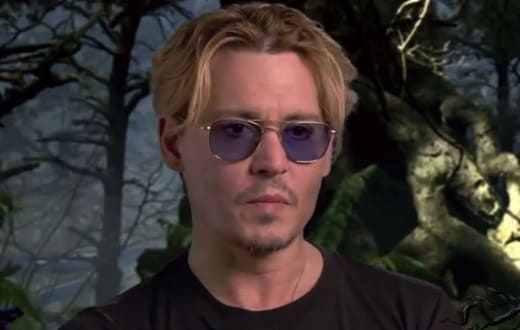 Yes, Mortdecai barely registered on the national landscape and came in at ninth place with a paltry $4.13 million, well short of the $60 million it would need to break even. But, if you look closely at the story of Mortdecai, which we chronicle in our Mortdecai review, it is right in Depp's wheelhouse. It is an offbeat character who finds himself in the most precarious of situations -- and drama, thrills and comedy ensue.
If you look at the biggest hits of Depp's career, well, let's start with his turn as Captain Jack in the Pirates of the Caribbean movies. The franchise may be born from a Disney amusement park ride, but if you look at the character of Captain Jack, he is a rogue. He is a drunk. He says things at the most inopportune times… all characteristics of the greatest Depp characters from Ed Wood to Edward Scissorhands.
Then there is the blockbuster that is Alice in Wonderland. Yes, it is another Disney property, but look at the role Depp plays. Last time we checked, there is nothing Mouse House fuzzy and lovable about the Mad Hatter. He's mad, for goodness sakes. He's mischievous. He's pure Johnny Depp. Again, the fact that that film found an audience to the tune of hundreds of millions of dollars seems more like a fluke than anything else.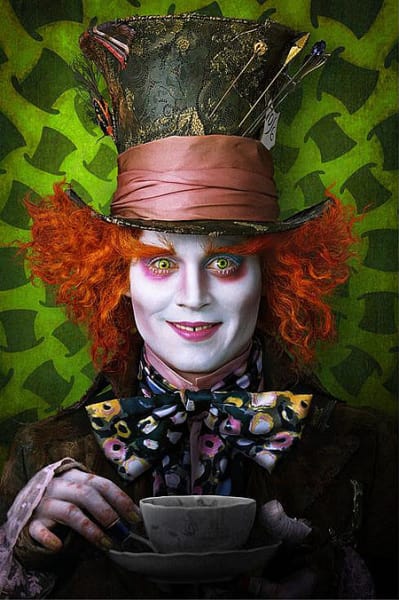 See, that's the thing about Depp and his hits. He hasn't changed. Merely, the audience chose to embrace him in those roles in those particular films. Depp has always done what Depp does and he will likely not change that. Evidence lies with what's ahead for the actor.
Yes, he has another Alice in Wonderland movie. Yes, he has Pirates of the Caribbean 5. Both of those should keep his moniker of big Hollywood movie star in prime form. But, he also has Black Mass, where he plays legendary gangster Whitey Bulger. Now, that is a character we suspect he will sink his teeth into which could likely result in another Oscar nomination for the person who has always struck us as someone who was more interested in the moviemaking art than the money that comes with hit making.
Sure, Mortdecai was a failure. Transcendence didn't draw any interest. The Lone Ranger was a Disney dud, but that was more because they tried to build a franchise about the title character, a man that was not Depp. Yet, it was marketed like it was a Depp movie! It was a murky mess that we appreciated, but mass audiences did not. And might we point out, that movie did turn a profit!
And the lack of success of Tim Burton's Dark Shadows had less to do with Depp, than it did the lack of Burton's ability to grasp the darkness of the material that made it a cult hit in the first place. If they had made a Dark Shadows that was as dreary and soapy as the cult TV show, well, we might be having another conversation altogether.
Whatever happens to Depp in the future, the actor clearly will be fine. He's made hundreds of millions from those hit films and that allows him to keep choosing the roles he wants -- which when you think about it has been indicative of the actor's career from the get-go. Nothing has changed for Depp in terms of how he approaches and chooses roles. It's just that the audience's taste for what they see him in has wavered over the decades.