When we heard that a World War Z sequel was moving forward, we were thrilled. Never before had we seen a zombie movie like that and it solidified Brad Pitt's place as one of the last few remaining movie stars. The film went on to bank $200 million and will return with a sequel as soon as those involved can put it together. Well, like when?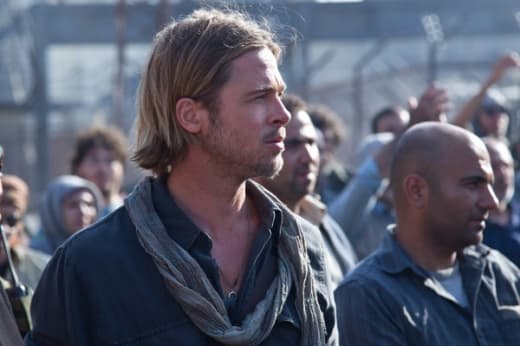 Max Brooks' book World War Z became a cinematic sensation and in the hands of writer Steven Knight, the film's sequel looks to do something unique in the world of cinematic follow-ups.
Talking to Indiewire, Knight talks about why he signed on and what we can expect.
"I thought, 'Why not? What fun.' It's not quite like the other, we're starting with a clean slate. When they've signed off, we're on," Knight said.
Look for World War Z 2 to start shooting in October with a release date of sometime in 2016. Until then, catch the original and watch World War Z online.