X-Men Apocalypse Casts Its Storm, Jean Grey & Cyclops
by Joel D Amos at . Updated at . Comments
Bryan Singer took to Twitter yesterday and rocked our world. We've got a new Storm, Jean Grey and Cyclops, people!
X-Men: Apocalypse will feature young versions of the mutant mainstays and they will be stepping into some pretty big shoes left by Halle Berry, Famke Janssen and James Marsden.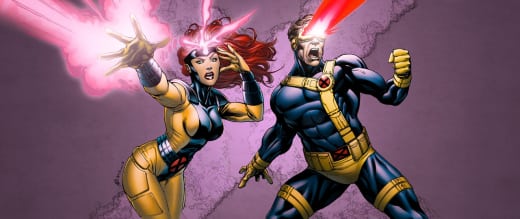 Singer said in his tweet, "Meet our new and brilliant young mutants: @Alexshipppp as #Storm @SophieT as #JeanGrey and @TyeSheridan as #Cyclops."
For those who don't follow those performers on the social media site, it's going to be Alexandra Shipp as Storm, Sophie Turner as Jean Grey and Tye Sheridan tackles Cyclops.
Turner is widely known in fantasy circles for her role as Sansa Stark on Game of Thrones. Sheridan has impressed immensely with his work in Mud with Matthew McConaughey and The Tree of Life with Brad Pitt. Shipp survived the "eh" reviews of the Lifetime biopic Aaliyah: The Princess of R&B and is now joining the comic book movie world!
X-Men: Apocalypse lands in theaters May 27, 2016. Until then, see where we left off and watch X-Men: Days of Future Past online.