Aladdin Leaving The Vault: Robin Williams Classic Comes Home!
by Joel D Amos at . Updated at . Comments
One of our favorite Disney movies is coming out of the iconic studio's vault and heading to the Diamond Edition Blu-Ray. Prepare for some magic as Robin Williams' Genie makes a comeback in the most stunning picture and sound as Aladdin arrives on hi-def on October 6.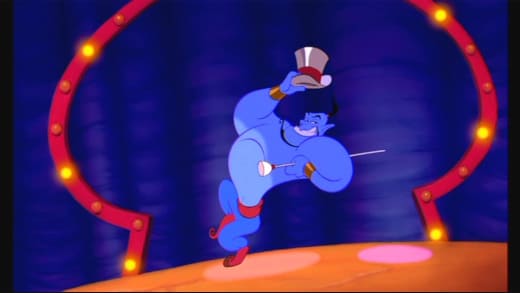 Williams' turn as Genie is considered among the best ever delivered in a Disney movie and believe it or not, as told to us in our Josh Gad exclusive interview for Frozen, Williams was his inspiration for Olaf. You can see it now, can't you?
Up next for the vault release is 101 Dalmatians and that comes on Tuesday. Look for our full review then... we can't wait to share with you the supreme awesomeness of the classic as you've never seen and heard before.
Stay tuned for more details on the Aladdin release, including what fantastical bonus features we can expect. And given the recent death of Williams, we would bet that there is a fantastic piece (or two) about the brilliant performance he gave that will go down in the annals of time.
Aladdin is one of Disney's highest grossing films. Which classics join it on that esteemed list?
Click through the slideshow below and find out!