Amy Pascal Steps Down as Sony Picture Head: The Interview to Blame? Not That Simple!
by Joel D Amos at . Updated at . Comments
The head of Sony Pictures, Amy Pascal, has stepped down from her post. It is a loss in many ways as she was one of the rarest breeds in Hollywood: A female head of a studio. But, in the wake of the scandal involving the cyber attack on Sony in "retaliation" for The Interview, it seemed like the writing was on the wall, long before today's news.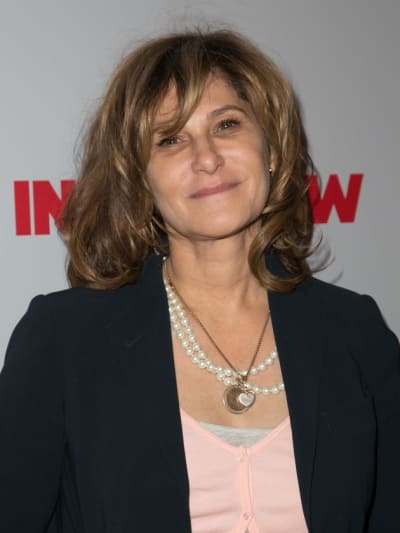 Those email leaks painted Pascal (and more importantly the people who were communicating with her) as, let's just say, opinionated. And given her strong relationship with some of the talent (like Angelina Jolie) that were the subject of those email jabs, it was probably just a matter of time before Pascal stepped down.
But this is not the only facet of the Pascal story today.
She is leaving as Sony Pictures' head, sure, but she is now embarking on a deal that will honestly find her doing what she does best.
Pascal is leading a major new production company at Sony and will start in that capacity (we think she already started!) in May. This is Pascal's own company that will develop film and television properties, and even theater. "I have spent almost my entire professional life at Sony Pictures and I am energized to be starting this new chapter based at the company I call home. I have always wanted to be a producer," Pascal said in a statement.
"As the slate for the next 2 years has come together, it felt like the right time to transition into this new role. I am so grateful to my team, some of whom I have worked with for the last 20 years and others who have joined more recently. I am leaving the studio in great hands. I am so proud of what we have all done together and I look forward to a whole lot more."
Sony Pictures will completely fund Pascal's operation. So, she isn't leaving Sony. She is merely adjusting her duties. And given the many stars we've talked to over the years, including Jolie who she triumphed with on Salt (the rare female-led action movie at the time), it sounds like project development is truthfully what she was put on this earth to do.
"Amy's creativity, drive, and bold choices helped define SPE as a studio where talented individuals could take chances and push boundaries in order to deliver outstanding entertainment," said Michael Lynton, CEO of Sony Entertainment.
"The studio's legacy is due in large part to Amy's passion for storytelling and love of this industry. I am delighted that Amy will be continuing her association with SPE through this new venture, which capitalizes on her extraordinary talents. In recent months, SPE faced some unprecedented challenges, and I am grateful for Amy's resilience and grace during this period. Amy has been a great partner to me in heading the studio and I am looking forward to a continued close working relationship with her in her new role on the lot."
How's this for impressive: Under Pascal's guidance, Sony has banked $46 billion in global box office, scored 212 Golden Globe nods, 315 Oscar nominations and had 115 number one movies.
Well done, and we cannot wait to see what she does next.
In hindsight, the film that started this whole thing could prove to be the best thing to ever happen to Pascal. Watch The Interview online now.
The Interview was just one of many hot-button movies in Hollywood history. What else ruffled feathers?