Since it was announced that Jason Momoa was Aquaman, fans were ecstatic. He would not only appear in Batman v Superman: Dawn of Justice, but the aquatic hero would have his own flick.
Needless to say, anticipation is high for Zack Snyder and his DC Comics franchise of films. We think Momoa is a perfect Aquaman and now with the release of the first photo of Momoa as Aquaman, we know he is.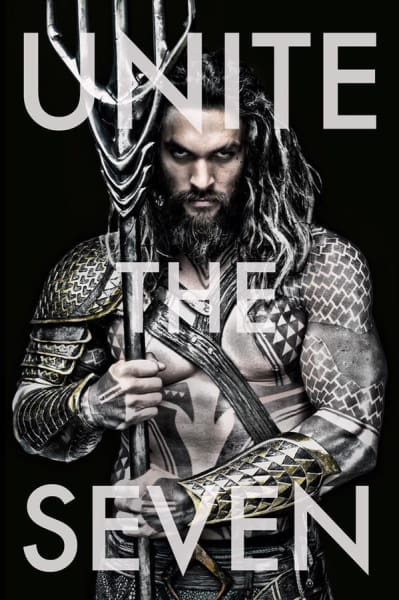 Snyder took to Twitter and posted the above photo with the phrase, "There is only one true king." Amen to that.
We think this is an Aquaman for the 21st century. Perhaps there might be a dash of color in future shots, maybe an orange or yellow. But let's be real... This is how an Aquaman of our time should look and we have to hand it to Snyder and his team.
As far as that "Unite the Seven" part? There's nothing else that could refer to but the Seven Seas. Who rules them? Who do you think?
Look for Aquaman to have his own movie July 27, 2018.
Batman v Superman: Dawn of Justice lands March 2016.