Blade Runner 2: Harrison Ford Will Return, Director Hired!
by Joel D Amos at . Updated at . Comments
We've been hearing about Ridley Scott and his desire to revisit the world of Blade Runner with a Blade Runner 2 for some time. Well, now we can tell you that Blade Runner 2 is a done deal and it is coming soon. Even better, Harrison Ford has signed on to reprise his role as the Replicant hunter!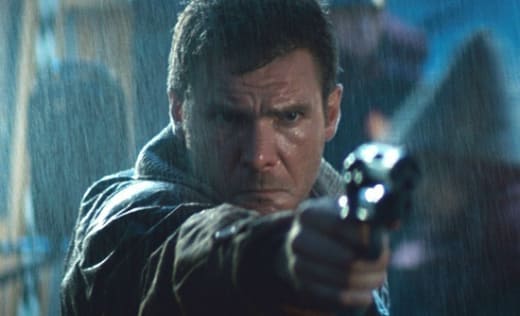 We always knew that Scott would not direct, but that his handprints would be all over a Blade Runner sequel. The news of who they hired to direct Blade Runner 2 could not have made this Movie Fanatic more fanatical.
Check out our Prisoners review and you'll see that impressed doesn't even begin to describe the response we had to the visionary power of the filmmaker, Denis Villeneuve.
Villeneuve will be helming Blade Runner 2 and with Ford attached and Scott producing, this project has got to be given a chance.
Alcon, the studio behind the film, released a statement from its co-founders and co-CEO's Andrew Kosove and Broderick Johnson.
"We are honored that Harrison is joining us on this journey with Denis Villeneuve who is a singular talent, as we experienced personally on Prisoners," said Johnson and Kosove, "Hampton and Michael, with Ridley Scott, have crafted a uniquely potent and faithful sequel to one of the most universally celebrated films of all time, and we couldn't be more thrilled with this amazing, creative team."
Blade Runner 2 will start shooting in the summer of 2016 and we suspect that audiences will finally head back into that futuristic world the summer or winter after.
Watch Blade Runner online to see how this whole beautiful world got started.
We don't think Blade Runner 2 will be on this list, but you never know… check out our slideshow of the most unnecessary sequels.