Celebrities React to Leonard Nimoy Death: "Live Long and Prosper"
by Joel D Amos at . Updated at . Comments
The news of the death of Leonard Nimoy has hit us hard here in Hollywood today. The man who helped define our childhoods (and what many of us now do for a living) has passed away and those who knew him well and were influenced by his work have reacted on social media.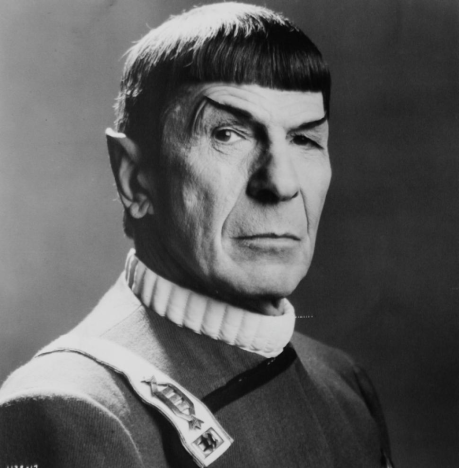 Here are just a few of the thoughts so far…
"I loved him like a brother. We will all miss his humor, his talent, and his capacity to love," said William Shatner on Twitter.
"Today, the world lost a great man, and I lost a great friend. We return you now to the stars, Leonard. You taught us to 'Live Long And Prosper,' and you indeed did, friend. I shall miss you in so many, many ways," George Takei said on Facebook.
"My heart is broken. i love you profoundly my dear friend. and i will miss you everyday. may flights…" said "current" Spock, Zachary Quinto, on Twitter.
Even NASA had a comment on its Twitter feed: "RIP Leonard Nimoy. So many of us at NASA were inspired by Star Trek. Boldly go."
JK Rowling took to her Twitter feed and simply said, "RIP Leonard Nimoy." But she also posted a quote of Nimoy's and it's fantastic. "The miracle is this: The more we share, the more we have."
"We stood on your shoulders, and wouldn't have had a galaxy to explore if you hadn't been there, first. Thank you, Leonard, Rest in peace," added Will Wheaton.
"Leonard Nimoy brought us one of the greatest, noblest characters in the history of American storytelling.  Someone find the Genesis planet," Seth McFarland said.     
"Of all the souls I have encountered in my travels, his was the most... Human. Farewell, Leonard Nimoy - Actor, Director, Pop culture icon," Kevin Smith said on Twitter, using the iconic Star Trek II: The Wrath of Khan quote from Captain Kirk to describe Spock's death.