The Rocky spin-off, Creed, has been filming in Philadelphia and we've got the first pic of star Michael B. Jordan as the title character. And yup, that's Sylvester Stallone as the Italian Stallion next to him!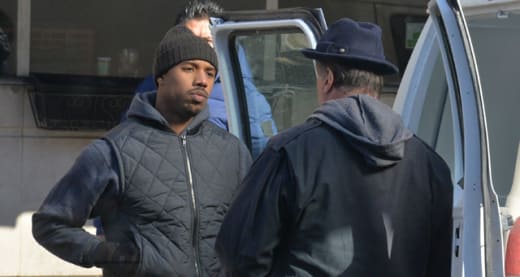 Creed follows the son of Apollo Creed as he recruits Rocky to become his trainer, albeit reluctantly.
Given that Creed's father died in the ring (in Rocky IV to Dolph Lundgren's Drago), one can see why Rocky does not want his friend's only son to head into the ring.
Creed arrives November 25 and is from director Ryan Coogler.
To recall how the entire story got started, watch Rocky online and stay with Movie Fanatic as more on this film emerges!