To celebrate the start of filming and the fact that it is exactly one year to the day that we can expect that Deadpool movie, Ryan Reynolds took to Twitter and showed the world his mask.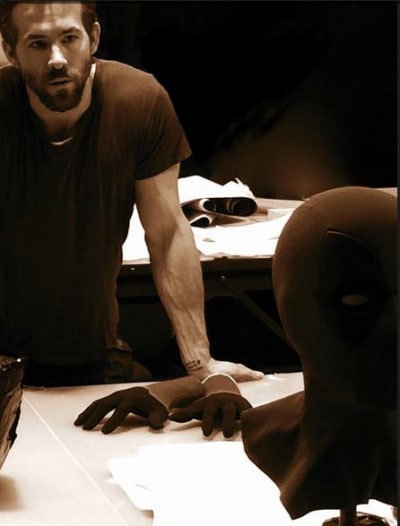 "Sepia tone disguises the fact that the mask is ballerina pink. It's early. 365 sleeps early," Reynolds said, using his trademark wit.
Reynolds is back in the character he originated on the big screen in X-Men Origins: Wolverine in a film that many thought would never see the light of day.
We thought Reynolds was one of the best parts of that Hugh Jackman film that many think is a miss in the hit and miss department of X-Men movies.
So you can imagine our joy when it was announced that a Deadpool movie was coming!
Tim Miller is directing the Fox flick that also stars T.J. Miller (Transformers: Age of Extinction) and Ed Skrein. The script is written by the guys who gave us those Zombieland quotes, Rhett Reese and Paul Wernick.
Given how the film you see when you watch X-Men: Days of Future Past online was so much more well received than X-Men Origins: Wolverine, we suspect that that "origins" movie will be barely mentioned or referred to when Deadpool hits theaters February 12, 2016.