Fifty Shades of Grey was already Fandango's biggest R-rated presale movie in its history. Now, the film is going where no R-rated flick has gone before. It has entered the movie ticket sale site's top five of movie pre-orders of all time.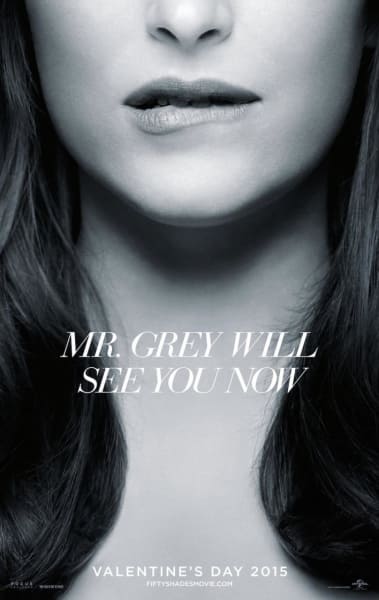 And the company it keeps includes some pretty impressive films, also based on books no less!
In fact, it leapt right to number four, above The Twilight Saga: Breaking Dawn Part 1. It still has a few days to go, but probably won't catch number three -- The Hunger Games. Number two is Harry Potter and the Deathly Hallows Part 2 and the number one pre-sale record holder is The Twilight Saga: New Moon.
Now, to us, this all makes perfect sense. Two of the top five are Twilight movies and Fifty Shades of Grey started out as Twilight fan faction. So, we're talking the same demographic here. But, what IS impressive is how this, as we pointed out, is an R-rated movie. Those other titles are all PG-13 or PG.
We think it completely likely now that the record for a February opening (The Passion of the Christ's $83 million) will get shattered this coming weekend by the EL James page-to-screen effort starring Jamie Dornan and Dakota Johnson.
Judging by this Fifty Shades of Grey clip, the chemistry between the two is sizzling. And given that the Fifty Shades of Grey sequels have already been green lit, like those other series on the Fandango list, the sexy flicks will go down as one seriously profitable franchise.
Enter now to win free tickets to the sizzling flick!