Fox News Has a Frozen Problem: Disney Hit Bad for Boys?
by Joel D Amos at . Updated at . Comments
We are all too excited for the return of our favorite characters from Frozen in the Frozen Fever short film that will debut before Cinderella in March.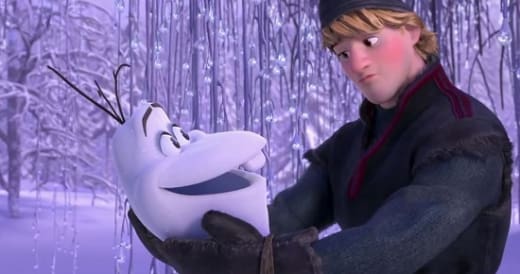 But, not everyone is thrilled that Olaf, Elsa and Anna are coming back.
Fox News believes that Disney's highest grossing animated film of all time doesn't like boys. It makes them look stupid and buffoon-ish. And worse, it's sending a terrible message to all those boys in the world.
You know, because there are so many movies out there that don't have strong male characters as the lead.
Fox News turned to their guest, Penny Nance, the CEO of Concerned Women for America, and got her take. "It's not just Disney, but Hollywood in general has often sent the message that men are superfluous, that they're stupid, that they're in the way, and if they contribute anything to a family it's a paycheck. And that is not true, and it's not good social science," she stated.
Now, in this era where we have been talking about the lack of strong roles out there for women and that is reflected in the Oscar nominations, this seems out of left field and misguided, no?
To go after Disney and Frozen seems inane. Aren't the two leads in the movie Anna and Elsa?
And did you watch the movie? Didn't Olaf practically commit suicide to save his beloved female friend? Then there's Kristoff and his desperate attempt to return and save Anna!
You're right, those male characters should feel "stupid" and they don't "contribute anything."
Wait, watch Frozen online and see if you agree. Are you, I and Fox News watching the same movie?
Nance went even further into this astounding rabbit hole of idiocracy.
"The question for us as moms, is when we bring our daughter to see Frozen, or whatever the movie is, we often have our little boy sitting there, and is this message helpful? We want them to know that they're essential," she stated. "We want to raise heroes. We want to raise real men. We want to encourage masculinity and not villainize masculinity."
"We want to raise heroes?" Here's the entire interview!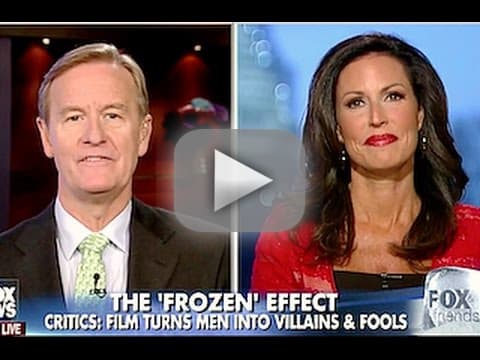 Did she not notice that Marvel and DC Comics are making a killing with male superheroes saving the day around every turn? And in fact, isn't the opposite problem the real issue?
Where are the female superheroes?
Well, they're coming, people. And with the help of movies such as Lucy, the coming soon Wonder Woman and Captain Marvel, there'll be plenty of women to save the day.
And of course, Hollywood being Hollywood, there will still be plenty of "real men" centering our entertainment. In fact, we'd bet they'll still be (by far) the majority.
On a lighter note, check out our favorite Frozen quotes!