Kingsman The Secret Service Trailer: Big Game Action Arrives!
by Joel D Amos at . Updated at . Comments
For airing during a sports championship game that brings a whole lot of bone crunching action, we could not be more pleased with the scenes and song chosen for the teaser for Matthew Vaughn's (X-Men: First Class) latest film. 
The Kingsman: The Secret Service trailer debuted just before the Super Bowl and rocked our world.
The film is based on a graphic novel and finds Colin Firth playing a member of an elite spy organization that exists without the oversight of governments.
They work to help maintain peace and order in the world, all without ever getting a single headline or credit for their efforts (and their losses) .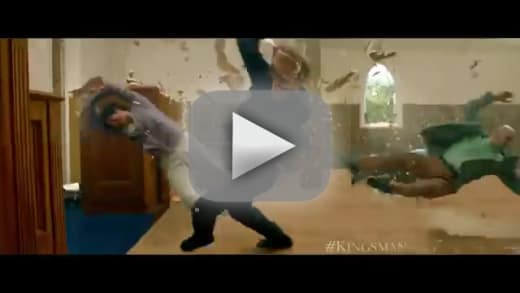 Kingsman: The Secret Service premieres February 13 and is already our favorite movie of the year. This thing blows doors and features some of the most impressive and jaw-dropping fight sequences you will see in any film this year. Yeah, that.
Samuel L. Jackson also stars as our villain, and Mark Strong works alongside Firth's special agent. And the Kingsman, well, they're run by Michael Caine! What a cast!
While we wait with bated breath for Vaughn's latest, watch X-Men: First Class online to see what this guy can do.