It is fitting that soon after we got the news about the Mockingjay Part 1 DVD, we hear more about its follow-up, Mockingjay Part 2.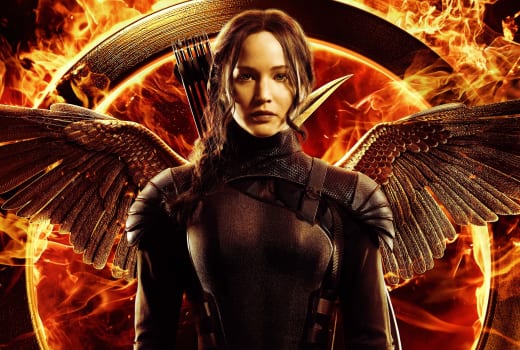 Lionsgate and IMAX have announced plans to release the final film in The Hunger Games series on November 20 on standard movie theater formats, as well as IMAX and IMAX 3D.
"I'm thrilled Mockingjay Part 2 will be in IMAX theaters," said director Francis Lawrence in a statement.
"Fans will now have the chance to see the film in any format they want, which is exciting. We recently saw the 3D version of Mockingjay Part 1 before its release in China, and the new level of immersion was really fantastic."
If you remember, Mockingjay Part 1 was not shown in 3D in the United States, and that didn't matter as the thing still banked enough cash to have it replace Guardians of the Galaxy as the highest grossing film of 2014 in the early stages of 2015 as receipts came in.
Now that Mockingjay Part 2 will be released in 3D, and standard formats, plus the fact that it is the final chapter in a beloved series, we think there is no question that the Suzanne Collins page-to-screen effort's last film will be 2015's highest grossing…. Wait one minute!
Star Wars: The Force Awakens and Avengers: Age of Ultron might have something to say about that! Is it us, or is 2015 going to be the most anticipated movie year ever?!
Watch The Hunger Games online to see how it all got started.