More Marvel-Sony Spider-Man Details: Spidey Likely Younger, Webb & Garfield Out!
by Joel D Amos at . Comments
Now that we've had some time to digest the explosive news that Spider-Man has joined the Marvel Cinematic Universe, it's time to delve deeper.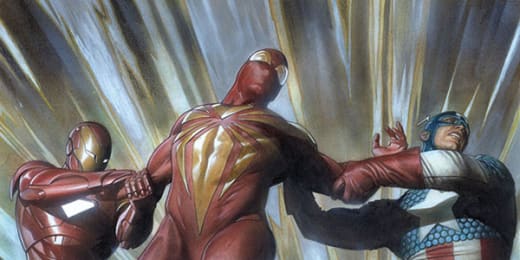 We learned late last night that Amy Pascal at Sony and Kevin Feige at Marvel have agreed to be co-producers on any future Spider-Man movies that will still live over at Sony. We also know that Spider-Man will be in a few Marvel movies -- we predict (and it was all but confirmed) that it will be Captain America: Civil War.
But, what will Spidey look like? Who will play him? We have suggestions in the slideshow below that run the gamut.
One thing is for sure and that is Andrew Garfield is out. The man only got to wear the Spidey suit twice, as you can see when you watch The Amazing Spider-Man online and The Amazing Spider-Man 2. Also out is director Marc Webb, and that truly saddens us because the man has a passion for the webbed wonder like few in this town. But, he and Garfield were given a daunting task with weak scripts and now they're both out.
Also on the outs are two producers who held a stranglehold on the franchise while over at Sony, Avi Arad and Matt Tolmach. And given that those two were the ones who delivered said scripts to Garfield and Webb, well then, so be it.
It's a brand new day for Spider-Man in the movie world and for fans like us here at Movie Fanatic, it is a fabulous day.
We have always wondered how they would do a Captain America: Civil War without Spider-Man. And frankly it makes sense that he would be in a Black Panther movie too. You can just about consider it a must that he is in Avengers: Infinity War Part 1 and Part 2.
The other thing to arrive news-wise late in this day of explosive news is that chances are they're looking to go young for the next time we see Spider-Man in the movies. Not so young that we have a reboot, but still young(er). So a few of these people who we think would make good Spider-Man replacements for Garfield might not work.
However, there is a theory out there that the Spider-Man that we see in Civil War might be a different one than we meet in the solo Spidey movie that Sony will release in 2017.
This story just keeps getting meatier and meatier, no?!