The Seth Rogen and Zac Efron battle will continue as Universal has announced plans for Neighbors 2.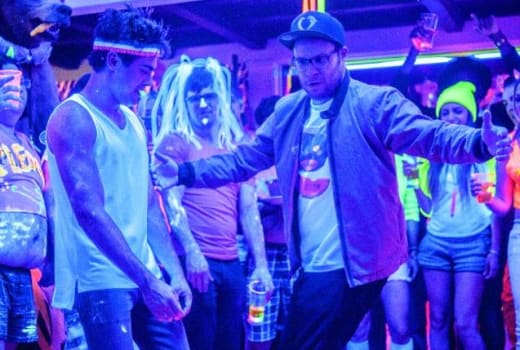 The first film that saw Rogen's onscreen wife Rose Byrne steal scenes left and right with her Neighbors quotes was a comedy smash from summer 2014 and it looks like we're getting a follow-up on May 13, 2016.
Rogen, Efron and Byrne are all back, and so is director Nicholas Stoller. The first film made an astounding $269 million and was one of our top 14 comedies of 2014.
No word on the plot, as it seemed as if Rogen and Efron's characters had made up at the end of Neighbors. But, we're sure the comedic brain trust that impressed us the first time around will do the same.
Neighbors 2 will be written by Rogen, Stoller, Andrew Jay Cohen and Brendan O'Brien.
Watch Neighbors online and see what all the fuss is about!