It is the closest Best Picture Oscar race we can remember. There are eight nominees for the top honor at this year's Academy Awards. But many believe the race has come down to two: Birdman and Boyhood.  
Before we make our prediction, first let's look at the nominees:
Whiplash
If we were a voting member of the Academy, the J.K. Simmons/Miles Teller stunner would get our vote. Whiplash topped our top 15 of 2014 and it is an utterly brilliant character study that will leave you breathless. Unfortunately, it hasn't had the award season push that we thought it deserved. The film family behind Whiplash will just have to be happy and satisfied with Simmons winning Best Supporting Actor.
The Imitation Game
The Imitation Game has everything that Oscar loves. It's a World War II movie. It's a true story. It features someone rising above persecution to accomplish greatness, and then falling to a tragic end. Benedict Cumberbatch mesmerizes in this incredible film about Alan Turing and how he invented the first supercomputer that would break the German Enigma code and help win the war. Then, it was revealed he was a homosexual and that was against British law at the time. He was ruined.
American Sniper
If box office numbers equaled victory, then American Sniper would be your Best Picture. Thankfully they do not as this is a pretty good film, but the Bradley Cooper-starring story of Chris Kyle and his heroic journey on and off the battlefield is nowhere near the Best Picture of 2014.
The Grand Budapest Hotel
There have been some rumblings about The Grand Budapest Hotel winning Best Picture. We think it might take the Best Original Screenplay Oscar -- much like Spike Jonze did with Her last year. The Academy would love to reward a one-of-a-kind artist (like Jonze last year) with an Oscar for increasing the pulse of the industry with push-the-envelope filmmaking, as Wes Anderson has done with The Grand Budapest Hotel. But, Best Picture… now that is probably unlikely.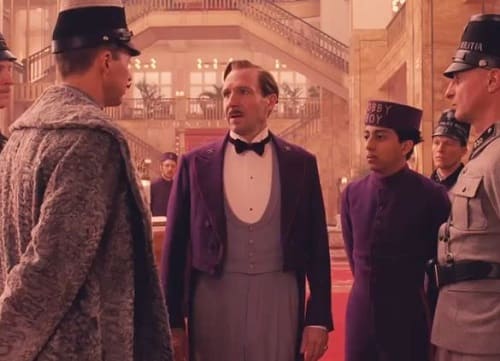 The Theory of Everything
The Theory of Everything also has everything that Oscar adores. It is also a true story, also a tale of someone overcoming hardship (Stephen Hawking and his budding brilliance while battling ALS). The film features career-making performances by leads Eddie Redmayne and Felicity Jones (both nominated for best lead actors) and is an adorable love story that is truly moving and inspiring. But alas, despite all of that pedigree, the top two contenders are too much for this delightful tale.
Selma
In any other year, we think Selma is the Best Picture winner. But, for some reason, many of the biggest Oscar snubs involved Selma being left out of the Best Actor and Best Director categories. Therefore, we feel there is little love for the movie that chronicles Martin Luther King Jr.'s fight for civil rights. It is truly a shame.
Birdman
Birdman is a cinematic marvel and masterpiece. What filmmaker Alejandro G. Iñárritu did with his film is nothing short of brilliant. That's why Vegas has it at even odds with Boyhood to win. It would, in many ways, be a revolutionary choice. Birdman is no ordinary picture. Sure, we think Michael Keaton will win Best Actor. But, there is something sentimental about Richard Linklater's film. That's why we think your Best Picture will be…
Boyhood
Linklater famously filmed Boyhood for a couple of weeks each year for 12 years and truly captured Boyhood in its purest form. You would be hard-pressed to find a family movie that better captured the inner workings of a family than Linklater's masterpiece. It is also the type of movie that the Academy can look back on decades later and be proud it anointed it with its top honor. And with Patricia Arquette already a lock to win Best Actress, we don't see a world where Boyhood does not win. Watch Boyhood online right now and witness this year's Best Picture!
Now it's your turn. Tell us who you think will emerge victorious?
Who should win Best Picture?